Carol Ann Houston Palmer
Rest in Eternal Peace.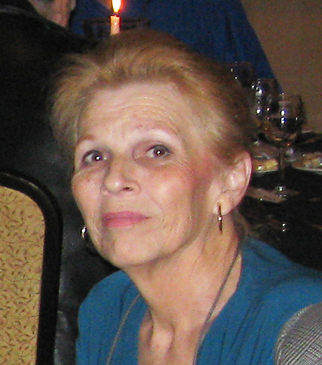 January 8, 1946 - August 31, 2011
For funeral arrangements, click here.

For her eulogy click here.

For the latest updates, click here
If you have landed on this page, you have probably gotten here through a link somewhere on the internet.

Carol passed away at 8:20 PM, August 31, 2011.

The progression of her ilness went as follows:

On July 31, I took her to the emergency room at the Memorial Hermann Southwest Hospital in Houston to see what was causing a drop in her blood pressure and swelling in her feet. We thought it was something simple. It wasn't.

She had been experiencing a persistent cough for a month or so; however, we weren't too worried, because a chest x-ray that had been performed in April had been clear.

But a chest x-ray performed on July 31 showed fluid around her left lung.

August 1, they tried to drain the fluid off. That didn't work. They also ran a bronchioscope test on her and discovered a pill that had been lodged there for some time.

Tuesday, they did some exploratory surgery, and took a lot of tissue samples. She was in a lot of pain, so they sent her to the surgical ICU.

Thursday, she was diagnosed with stage 4 lung cancer. This was upgraded to stage 3, though. She is treatable by chemotherapy. This came up very quickly, probably within the last two months. She had a clear chest x-ray in April. There are no signs of metastasis. Her heart is in excellent condition, but she has difficulty breathing.

She did not have any of the classical symptoms of lung cancer, other than a persistent shallow cough.

Friday, she stopped breathing for 25 minutes. There was some V-fib, but they kept the oxygen flow to her brain going via CPR. That afternoon, her mother came down from Abilene. Carol recognized her mother. So there is no apparent harm to her brain functions.

August 10, they moved her from the surgical ICU to the regular hospital ICU. August 11, they performed a tracheostomy, which eliminated the ventilator tube that she found so disconcerting.

As of August 12, Carol has been moved to Truimph medical facility, a long term acute care facility, so she can regain strength enough to start her chemotherapy.

From this point, I will start a running commentary on her condition right here.

You can e-mail me at bill@billpalmer.com

Please bookmark this page and come visit us again at your convenience.